Jun 27, 2012
On June 27, 1972 Nolan Bushnell and Ted Dabney founded Atari, Inc. (Bushnell also founded Chuck E. Cheese's Pizza-Time Theaters chain). As a student at the University of Utah, Bushnell played the 'Spacewar!' game on mainframe computers. He also had worked at the Lagoon Amusement Park during high school and college and had a particular interest in the arcade. He would later use his understanding of how customers reacted to the games in the arcade to build both Atari and Chuck E. Cheese into successful ventures.
Atari Name
Atari was largely responsible for launching the video game industry with the release of the Atari 2600 and PONG. The 'Atari' name comes from a position, similar to 'check' in chess, in Bushnell's favorite game, 'Go'. The board game 'Go' was invented in China over 2,000 years ago.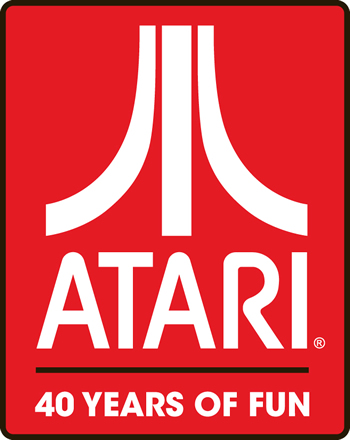 PONG
After incorporating, Bushnell gave Allan Alcorn, Atari's first employee, the task of designing a game similar to the tennis game on the Magnavox Odyssey. Alcorn added scoring and sound, and Atari released the PONG arcade game. (play a PONG-like game) Alcorn then developed a home version that was released in 1975.
Connections to Apple
In 1974, Steve Jobs took a job as a technician with Atari, Inc. He was assigned to create a circuit board for the arcade game Breakout. Atari offered $100 for each chip that was eliminated in the machine. Jobs told his friend Steve Wozniak that he would split the incentive if he could reduce the number of chips. To the surprise of the Atari engineers, Wozniak reduced the number of chips by 50.
Atari employees Ron Wayne and Steve Jobs, along with Steve Wozniak created and marketed their own home computer in the mid 1970s. They offered the design to Bushnell but, focused on arcade and home video game consoles, he turned them down.
Sale to Warner
In need of capital, Atari sold to Warner Communications in 1976 for approximately $30 million. By 1982 Atari had nearly 10,000 employees and annual revenue of over $2 billion making it one of the fastest growing companies in American history.